Four Reasons Farmers Think They Have The Best Job In The World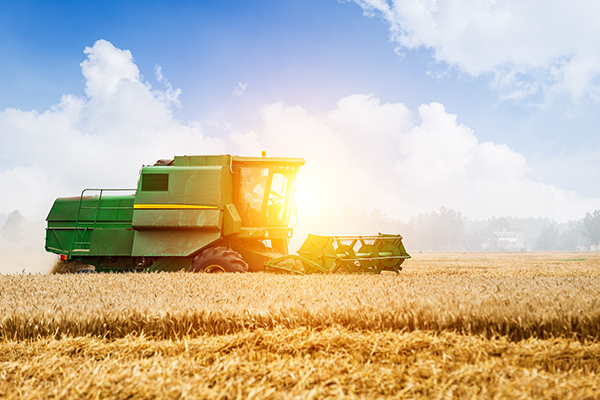 There are a lot of unique jobs in the world, but none is quite like farming. Agriculture features a unique balance of the ancient (growing food) and the futuristic (using technology like GPS to make jobs more efficient). Here are four of the things that farmers tend to like the most about their jobs:
Farmers are their own bosses.
Oh, they have commitments just like any businessperson, but for the most part, farmers make their own decisions when it comes to business. Of course, they still need to work around the weather, the markets, weeds and pests, but how they overcome those challenges is entirely up to them. They make their own hours (usually a lot of them) and manage their own employees (usually just a few of them). After it's all said and done, there is a sense of accomplishment that comes with a successful harvest that few careers can provide.
Farmers love the outdoors.
Most farmers are partial to working outside instead of in an office. In fact, when they aren't farming, they are often outdoors hunting and fishing. Farmers prefer their air unfiltered and their horizons uncluttered. There's a sense of freedom that comes with a lack of walls, and a sense of accomplishment that comes from overcoming the elements to earn one's living.
Farmers can choose their own partners.
While farmers have the power to make their own decisions, they are seldom alone in their endeavors. Every farmer needs good seed dealers, trustworthy elevators, an honest fuel provider, a dependable implement dealership, a great insurance company and a strong bank. Fortunately, farmers are free to choose these partners based on whatever criteria they prefer. They can work with their friends, their neighbors – anyone they trust to have their operation's best interests in mind.
Steve Rehovsky is president of First United Bank, which serves northeast North Dakota with locations in Park River, Grafton, Adams, Michigan, Hoople and Crystal. He understands how important trust is in agriculture because not only is he a banker, but because he grew up working on a farm himself. "Unless you are a farmer, it's hard to appreciate how powerful these relationships become," Rehovsky says. "It's much more than just business. It's a huge privilege for us as a bank to be part of a farm operation that has been in a family for generations. That's not a business-as-usual kind of partnership, and we recognize that."
Farmers can keep it in the family.
Many farmers have a unique opportunity to pass their farms down to their children. In fact, a good number of operations in North Dakota have been in the same family for a century or more. That's a legacy that few other businesses can claim.
It's true that agriculture is a way of life. Farmers love their work, and even when it has its ups and downs, they wouldn't trade it for the world. If you are a farmer yourself and would like to find out how much it can mean to your operation to work with a strong ag bank that has been serving farmers since before North Dakota was a state, stop in to your local First United Bank.